Welcome to Kaikohe!
Our community website provides information of interest to Kaikohe residents, visitors, and businesses.
"It's just those eyes, with a bit of character in them"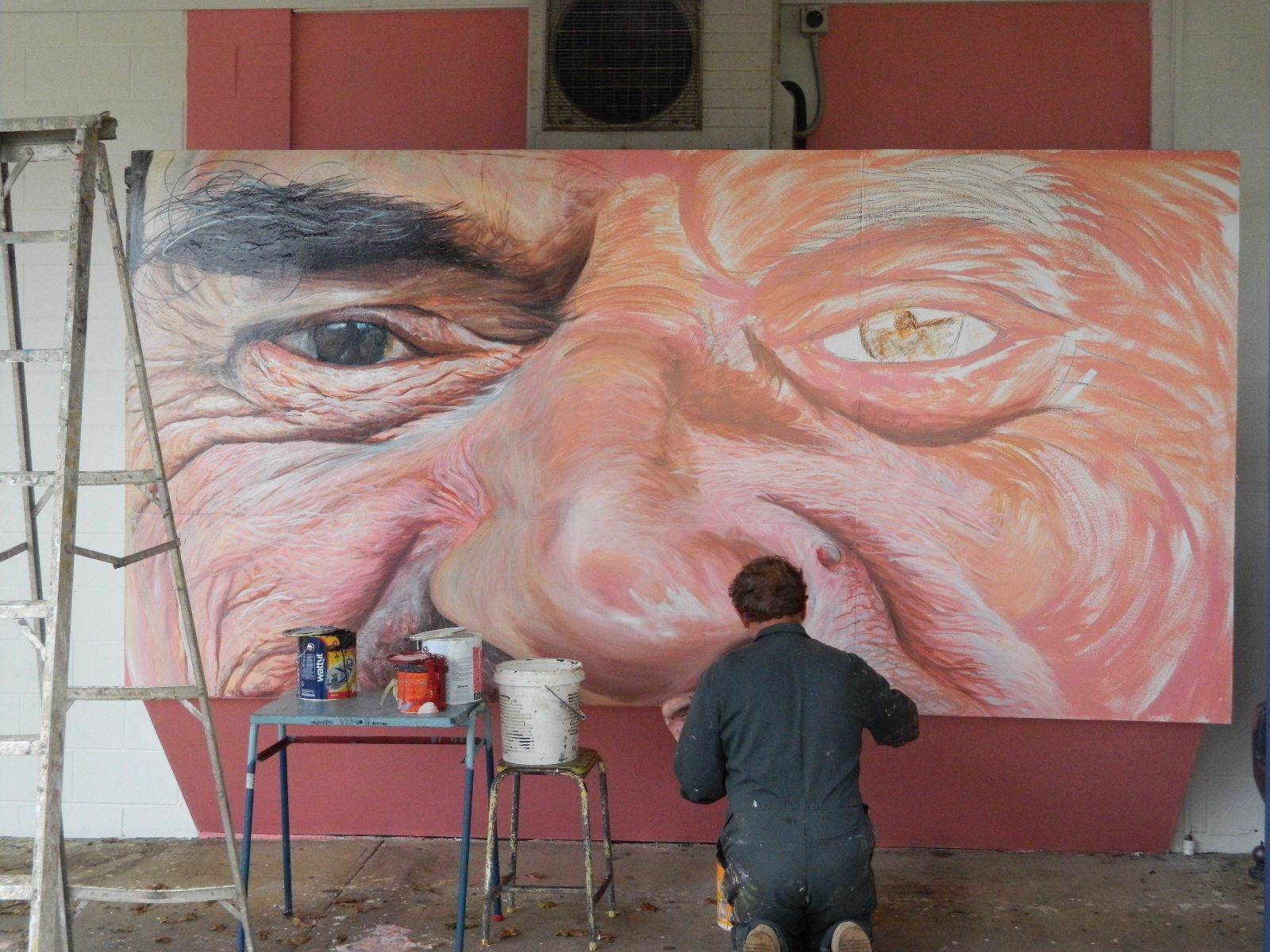 Kaikohe Resident and Artist: Chris Wilkie turns library square into a vibrant and happy place. With a mixture of wise and happy looks. The current walls will feature local faces spanning the generations, and represent a lot of family groups from the town.
This is the first set of murals to go up in the Library Square, The Kaikohe Business Association with support from Pub Charity and Western Community Board have been able to commission Chris and his students at Northland College to paint free standing Murals, and create a wall of fame within Library Lane celebrating the successes of our local celebrities and sports people.
Library lane and Square will become full of beautiful people, and vibrant colour.
Creating a true community space.
Community Planting- Monument Hill
All we need is your participation bring your spades.
"Plant something for a future"
To give this beautiful place new life a Community Planting Day will take place on Saturday 1st June., starting at 1pm - Pop into Bay of Islands Computers and register your participation.
We also extend an invitation to other organisations who may wish to become part of this community project,
Working together as a united front can only bring positive results !!